2018 Fiat 124 Spider
Find Yours
View Specials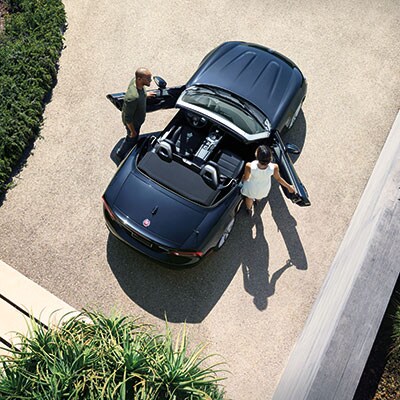 2018 FIAT 124 Spider Exterior Features
Convertible Design
Drop the Top & Enjoy a Breeze
The sporty and stunning new FIAT 124 Spider is a true Italian roadster from the top down, proudly boasting a compelling convertible design. When the top is down and the windows are wide-open, the shape of this beautiful sportscar will actually guide the wind high above your head and toward the rear, so you're always comfortable while driving.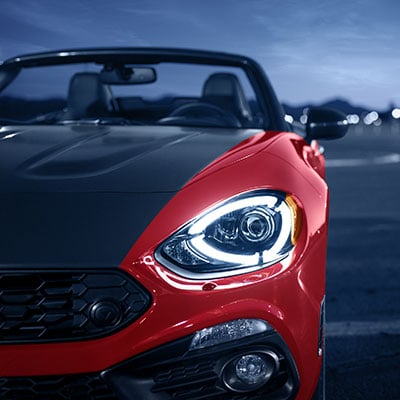 Lighting
Time To Shine with Halogen Headlamps & LED Taillamps
Thanks to the striking Halogen Headlamps and LED Taillamps belonging to the 2018 FIAT 124 Spider model, your visibility behind the wheel, as well as the visibility of your car for others, will both be dramatically enhanced. Not only does this improve your safety, but these eye-catching lights elevates your style even further!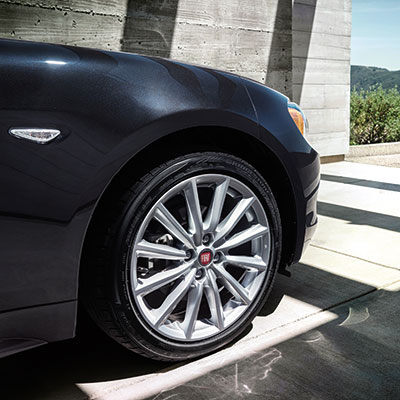 Wheels
The Good Times Just Keep On Rolling with Attractive Aluminum Wheels
Whichever one of the aluminum wheel options that you equip your new FIAT 124 Spider convertible with, you'll make bold impression with plenty of style wherever the road takes you. With 16-inch aluminum wheels, 17-inch aluminum wheels painted silver, 17-inch bright silver alloy wheels, and also 17-inch aluminum wheels painted gunmetal available, there simply is no wrong choice to make.

More Features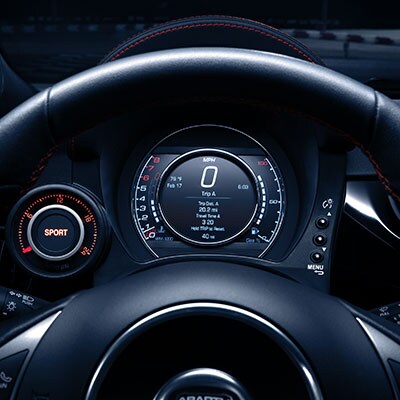 2018 FIAT 124 Spider Interior Features
Performance
A Thrilling, Turbocharged Driving Experience
When you hop inside your new FIAT 124 Spider, the driving thrills you're surely seeking always come standard. The class-exclusive 1.4-liter MultiAir® Turbo engine is officially the most powerful four-cylinder available in its entire class. With 184 pound-feet of torque delivered to the rear wheels almost instantly, a drive with this convertible is sure to bring on the adrenaline.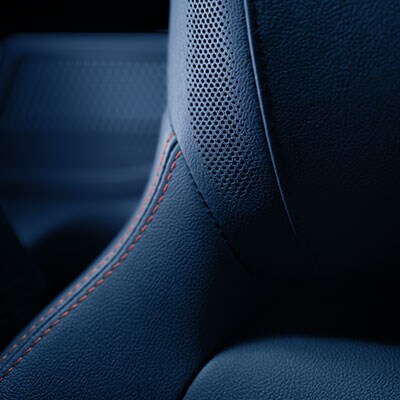 Seating
Seat Yourself & Get Into Your Comfort Zone
The FIAT 124 Spider offers available heated premium-leather and microfiber sport seats that come with red accent stitching - they look and feel absolutely fantastic. They are ergonomically designed in order to keep both the driver and passenger comfortable at all times, especially so during those exciting joyrides around town.